IATE North Lakes
Writing and Revision:
Writing Across the Curriculum
Join us for a morning of collaboration and inspiration.  This mini-conference looks beyond the English classroom to target students' writing experiences in all subject areas.  Participants can expect presenters and conference-goers from all departments and grade levels to share their best strategies for making writing meaningful and grading manageable.
Date:

April 16, 2016
Place:

Warren Township High School
O'Plaine Campus 
500 N. O'Plaine Rd. 
Gurnee, IL 60031
(Park in north lot.)
Time:  
8:30 am-1:30 pm
After clicking the "Buy Now" button below, you must either log in or create an account to register for the conference.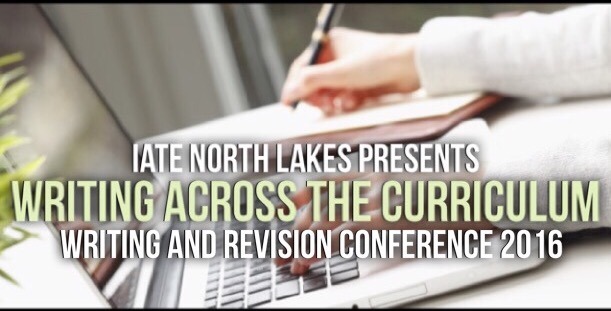 Conference Registration: To register for the conference, please complete the form that appears above to logged-in members who click the "Buy Now" button.  If you are not logged in when you click "Buy Now," you will be able to log in (or create a new site account) with the first form presented to you.  Please fill out the requested information on that and subsequent screens.  The final form will enable you to pay  online with a credit card, or later with a check that you mail in.  Even if  you are paying later with a check, please be sure to complete the purchase process through the site so we have record of your registration.