Conference registration is open! Click here to register.
The conference program may be viewed here and is available on the app Sched.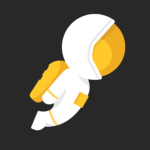 Use the buttons to download the app for your device:
---

---
After installation of the Sched app, search for "Together We Can 2019" to load the conference schedule onto your device.

This year, the Illinois Association of Teachers of English (IATE) and the Association of Illinois School Library Educators (AISLE) are collaborating to bring you the 2019 Joint Conference in Springfield! The conference theme is "Together We Can," and the joint conference will be held at the Wyndham Springfield City Centre in Springfield, IL, on October 10 – October 12, 2019. The Program Committee is looking for sessions which demonstrate the wide variety of ways libraries, librarians, and English teachers help students succeed in both their academic or day-to-day lives. We need you to make our 2019 conference a celebration of collaboration!
Please remember presenters must register for the conference. In recognition of their contribution, presenters at the 2019 conference (up to 3 presenters per session) will have $35 waived off the cost of registration. The first speaker listed on the RFP will assume the lead speaker role in regards to communications to and from the Program Committee.
For hotel information (Wyndham Springfield City Centre), please click here.
To register for the Fall 2019 conference, please click here.
For additional information about the 2019 joint conference, please contact Shannon Radcliff (AISLE) at sradcliff@lchsrailers.org or Deborah Will (IATE) at willd@zbths.org, our IATE Program Committee Chairs.