Thank you for your interest in participating in the 2018 Illinois Association of Teachers of English annual fall conference as a vendor or sponsor.  IATE has always been a leader in br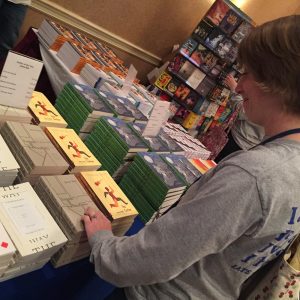 inging together the most innovative educational professionals from across the state of Illinois and throughout the Midwest.  This year our conference promises to be exceptional, with captivating speakers who have been lighting up the field of young adult literature.  In addition to our fall conference, we are committed to continued engagement with our sponsors and vendors through our website and social media presence.
We are also introducing a new opportunity for our corporate partners called the IATE Classroom Essentials Award.  Learn more about it here.
To learn more about how you can be a part of our tradition of excellence, review our suggested sponsorship and vendor options and their costs here or get in touch with Carrie Thomas.  We look forward to hearing from you soon!